How to Improve Your Smile
River Valley Smiles Center is a comprehensive dentistry practice run by Drs. Charles Liggett and Cole Johnson. It is located in Fort Smith, Arkansas, and is always committed to providing amazing smiles to patients through cosmetic dentistry. Dr. Charles Liggett and the River Valley Smiles team have broadened treatments to include non-surgical dental cosmetics to help improve your smile.
With these special, authentic, and timely non-surgical procedures, we have attracted millions of clients and doctors from different parts of the world with no recovery time. As a result, our cosmetic dental treatment enhances our patients' confidence, allowing them to have more beautiful and perfect smiles while giving them a whole new look. We are approachable, ready to help, and interact with our clients anytime through our doctors.
Our Cosmetic Services
At River Valley Smiles, we offer effective treatments like stain correction, chipped tooth, tooth gap, misalignment, and cosmetic BOTOX, among other services. Our dental cosmetic services include simple filling, bridge gaps, crowns, and full mouth reconstruction with our efficient team just a call away.
Stain Correction
It is still a possibility that our teeth may get discolored or stained even if we brush our teeth daily. Such discoloration can occur due to staining agents like coffee, tobacco, soda, or wine. You can have your teeth cleaned by our specialists at River Valley Smiles. We also offer our patients the best advice to help them keep their teeth healthy and good-looking.
Chipped Tooth
Consequently, we chip our teeth as a result of accidents or when chewing. Chipped teeth cause pain, toothache, and sensitivity, as well as altering our appearance. Our team of doctors at River Valley Smiles will fix your chipped teeth, making you look as good as new.
Tooth Gap
Gaps between teeth can adversely affect the way we look. If you are not comfortable with the spacing between your teeth, you might want to consider getting them fixed. Such cases require creativity and skill, which you can only find at our facility. We provide our patients with several options for improving tooth gaps, including dental bonding, veneers, and orthodontics.
Misalignment
Extreme misalignment of teeth can be uncomfortable for some people and can even affect their social lives. If the alignment of your teeth keeps you from smiling, you might want to consider having your teeth fixed. Dentists at River Valley Smiles will provide the best advice and options.
Cosmetic BOTOX
River Valley Smiles provides services in cosmetic BOTOX. The procedure involves the injection of a wrinkle muscle relaxer to promote younger-looking skin. If you are considering having the procedure, you will need to get a qualified doctor with an excellent success story. We have been conducting this procedure with 100% satisfaction rate.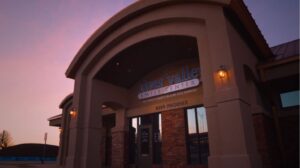 For dental solutions, feel free to contact River Valley Smiles on 479.646.0706 . You can also check us out on Facebook for more information on our services and client testimonials, or reach us on our website.