Leslie Brady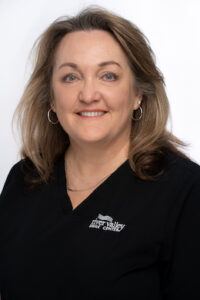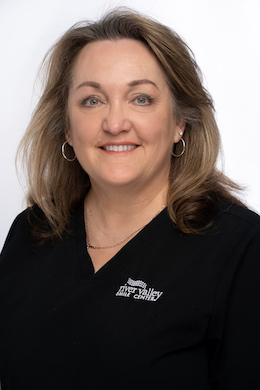 Leslie Brady is the Office Manager for River Valley Smile Center and has been with Dr. Liggett for 11 years. She started in dentistry over 30 years ago and fell in love with the field of healthcare and has made it a lifelong career. Leslie studied business administration, business management, and computer programming at EOSC. She has been married to Alan for 24 years and they have 6 kids ("The Brady Bunch"), 8 grandkids, 3 dogs, and 6 horses! In her spare time, she loves spending time with the horses, camping, traveling, and reading, and she is a big country music fan (specifically George Strait)!
---
Shanna Douglas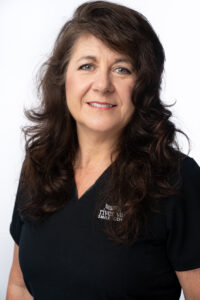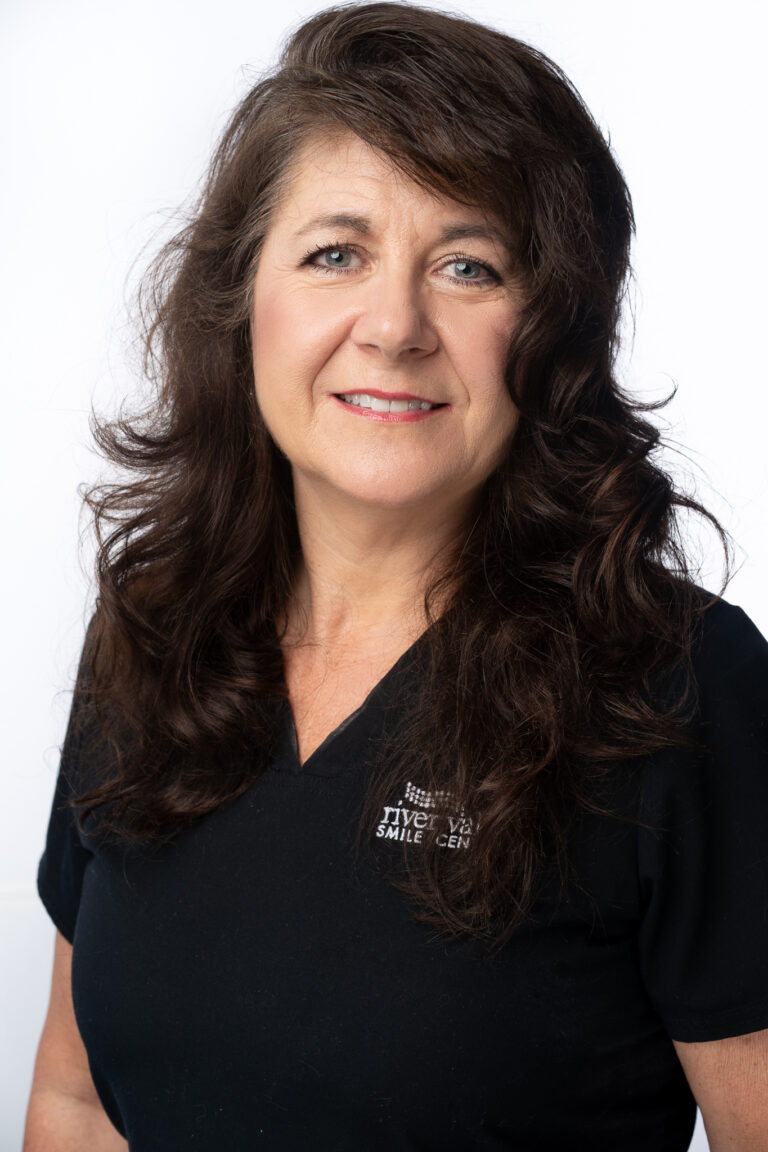 Shanna Douglas is a Registered Dental Assistant who has been with Dr. Liggett for over 8 years. She has spent 24 years in the dental field and holds an Associate's Degree. She is married to her husband Billy and they have one daughter. She enjoys swimming, going to concerts, and baking.
---
Danielle Malenshek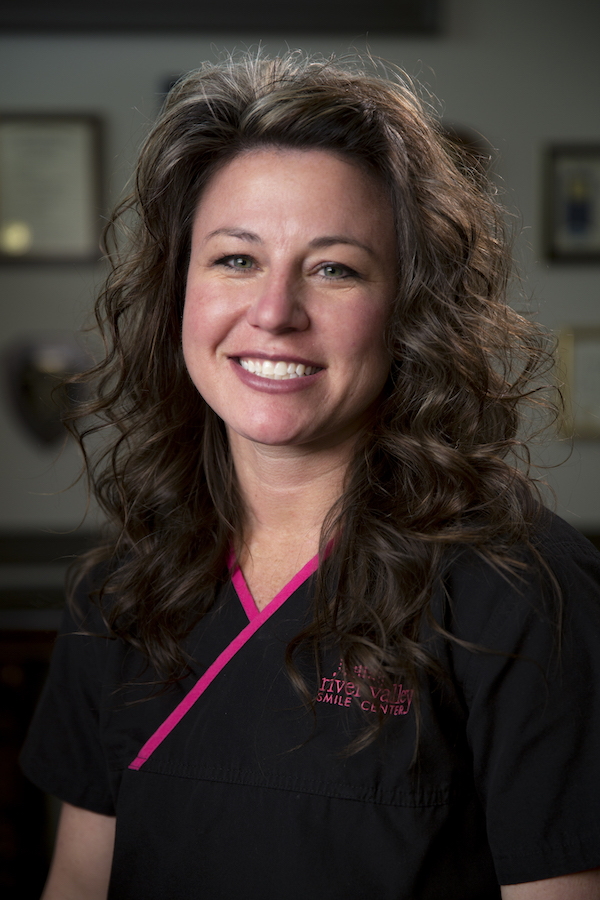 Danielle Malenshek is one of River Valley Smile Center's Registered Dental Hygienists. She has been with Dr. Liggett for over 8 years and started in the dental field in 2004. She attended Van Buren High School and later graduated with an Associate of Arts in 2001 and an Associate of Applied Sciences in Dental Hygiene in 2004. She is married to her husband Andrew and they have a son named Kolton, and a daughter named Bailey. In her spare time, she is a Crossfit trainer and also enjoys horseback riding and anything outdoors with the kids.
---
Stacey Lockhart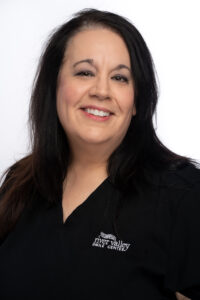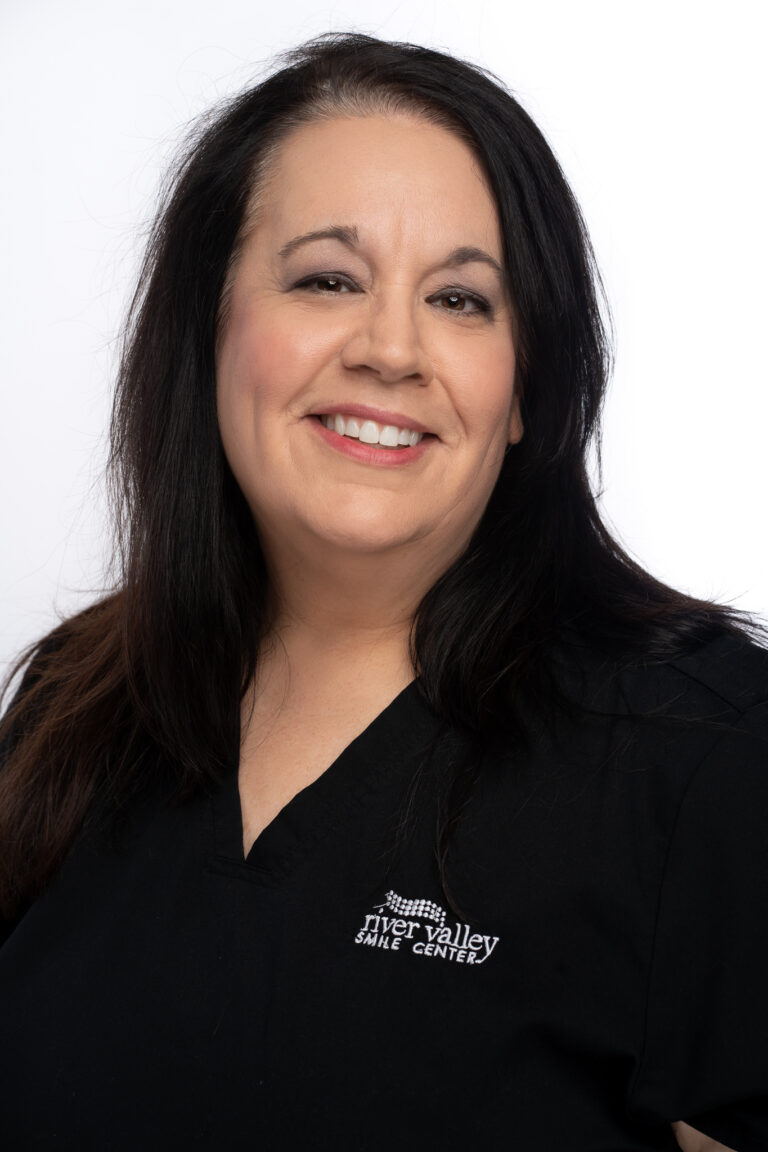 Stacey (Nagy) Lockhart grew up in Alma, AR, graduating from Alma High in May of 1989. She graduated from Westark Community College (UAFS) with an Associate of Applied Science Degree in 1991 and from UAMS in Little Rock with a Bachelor's Degree in 1994. In May 1993 she met her husband Tim, who grew up in Van Buren. Despite their high school rivalry, they married in July of 1994 and had their only son Ryan in May 2003. Stacey has remained a hygienist in the River Valley her entire career and joined River Valley Smile Center in July of 2012 when Dr. Liggett joined the practice. Stacey loves being a member of RVSC because it is such a "close-knit" family environment. Her biggest enjoyment about being a dental hygienist is getting to meet members of the community and developing a "relationship" with her patients. In her free time, she enjoys reading (autobiography and political non-fiction), traveling, and playing with her 2 rescue dogs, Henry and Edgar.
Heather Liggett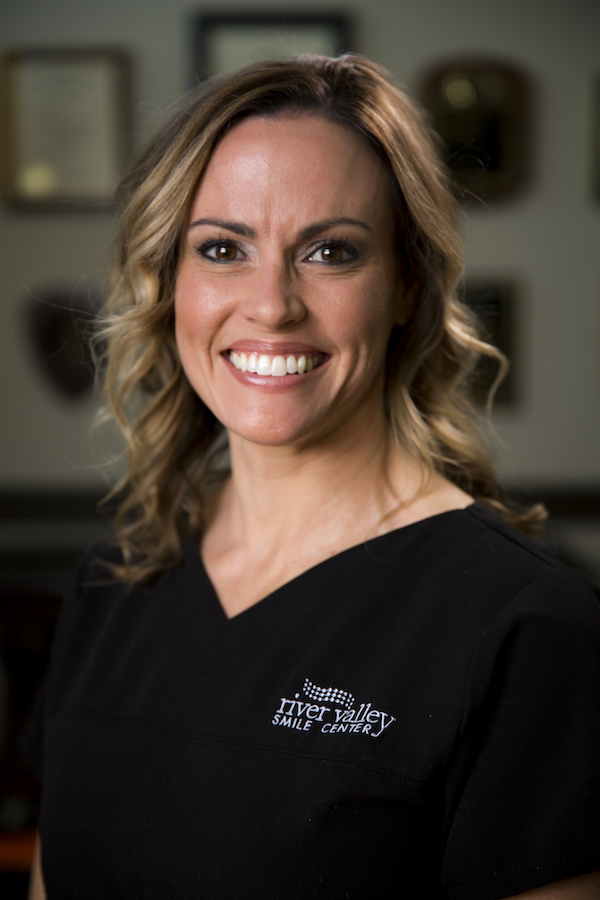 Heather Liggett grew up in Northeast Arkansas, attending Greene County Tech. Gymnastics was the first love of her life, training for twelve years, in Paragould, under coach Bill Grogan. In this sport, she gained valuable life skills, as well as, life-long relationships. She earned a bachelor's degree in Biology from Arkansas State University and an associate's degree in Dental Hygiene from UAFS. During her educational venture in Fort Smith, she met her amazing husband, Dr. Charlie Liggett. The two of them have two sweet and beautiful daughters, Emery and Piper. Heather enjoyed working, for eight years, for Dr. James Lee Jr., as a pediatric dental hygienist. She has joined Dr. Liggett in Jamaica 12 times doing free dental work and cleanings for those in need.
---
Drea Bonner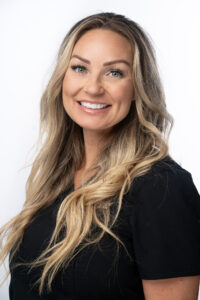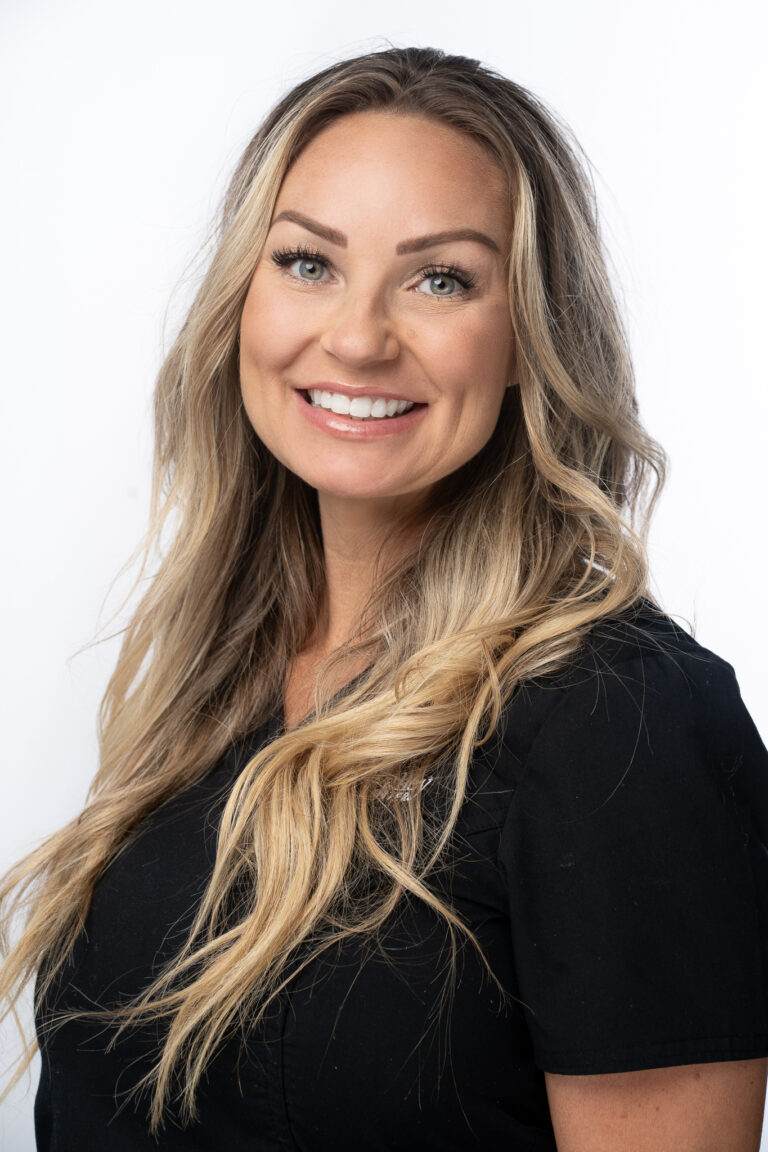 Drea has worked for 14 years as a Registered Dental Assistant and is now working as a scheduling coordinator. She has a background in general dentistry with 7 years of experience along with working in pediatric dentistry for 8 years. She graduated from North Eastern State University and got her RDA at the Green County School of Dental Assisting. She is married to Troy and has five children, Rylon, Logan, Brooks, Georgia Mae, and Bodhi. Her hobbies include watching football games, chasing chickens, and raising kids! She has a passion for dentistry, especially with children. She served on a dental missions trip in 2014 at Orphanage Emmanuel in Honduras with hopes of serving more in the future.
---
Sara Allen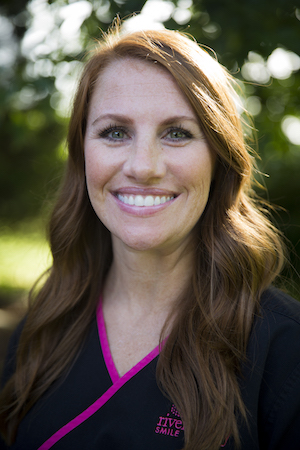 Sara has been a Registered Dental Hygienist for 15 years and 7 of those she has spent here at RVSC! While having worked most of her career in the Fort Smith area, Sara has enjoyed building new relationships with patients and co-workers at RVSC. She takes pride in her work and strives to provide gentle care for her patients in a relaxed, comfortable atmosphere. Sara grew up in Fort Smith and earned her Associate's Degree in Dental Hygiene from UAFS in 2002. She and her husband Nick have been married since 2003 and they have 8-year-old boy/girl twins. Sara loves the Lord and has been a member of Grand Avenue Baptist Church since she was a little girl. In her free time, Sara enjoys being an active member of the PTA, tackling DIY projects, spending time with friends, and traveling with her family.
---
Lynnett Lott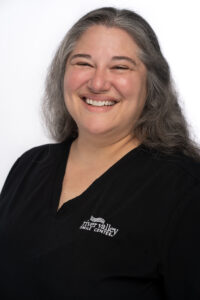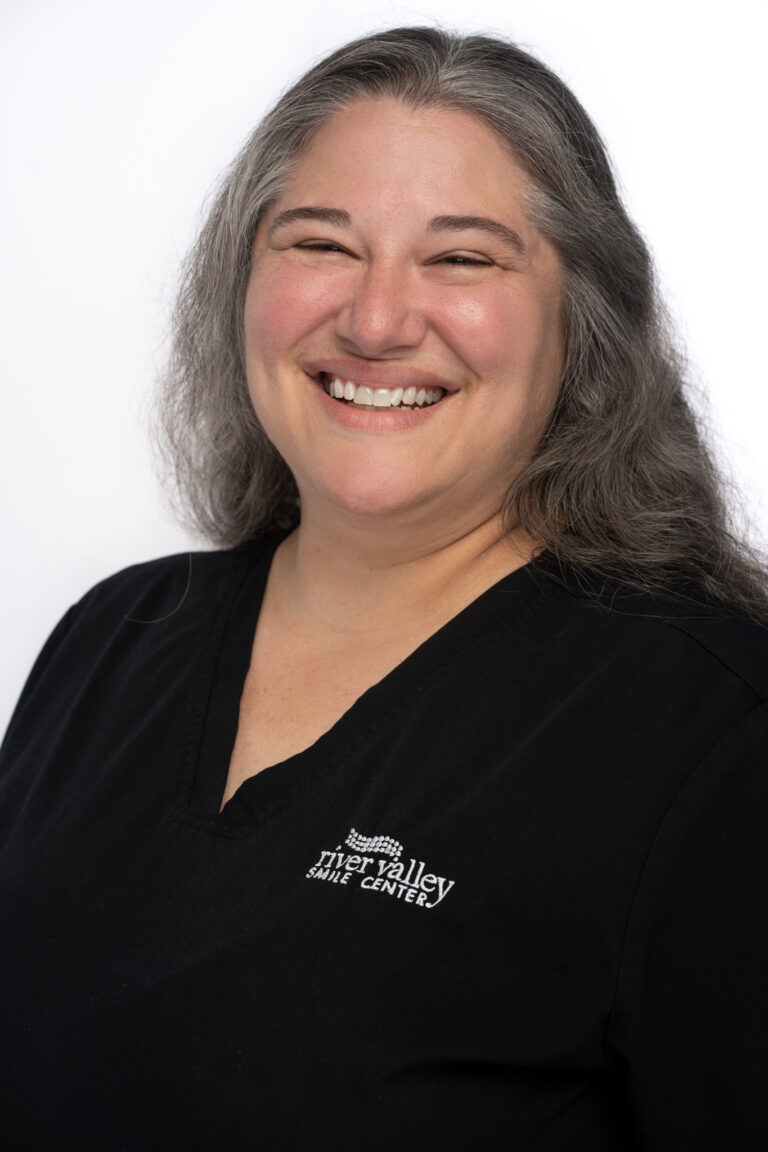 Lynnett is a 2010 graduate of the UAFS Dental Hygiene program and has worked with Dr. Johnson since 2012.  She tells us she is married to the best man on earth, Daniel, who works at ArcBest.  Together they have 3 wonderful children; Shannon (who attends Southside), Rebecca (who attends Ramsey), and Wyatt (who attends Ballman Elementary).  Lynnett attends and volunteers at Community Bible Church in Fort Smith. She loves all sports – watching, coaching, playing, and outdoor activities but most of all she enjoys spending time with her family!
Lynnett tells us – "every day is a good day, just some are GREAT!"
---
Wanda "Lulu" Nolte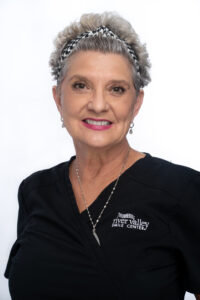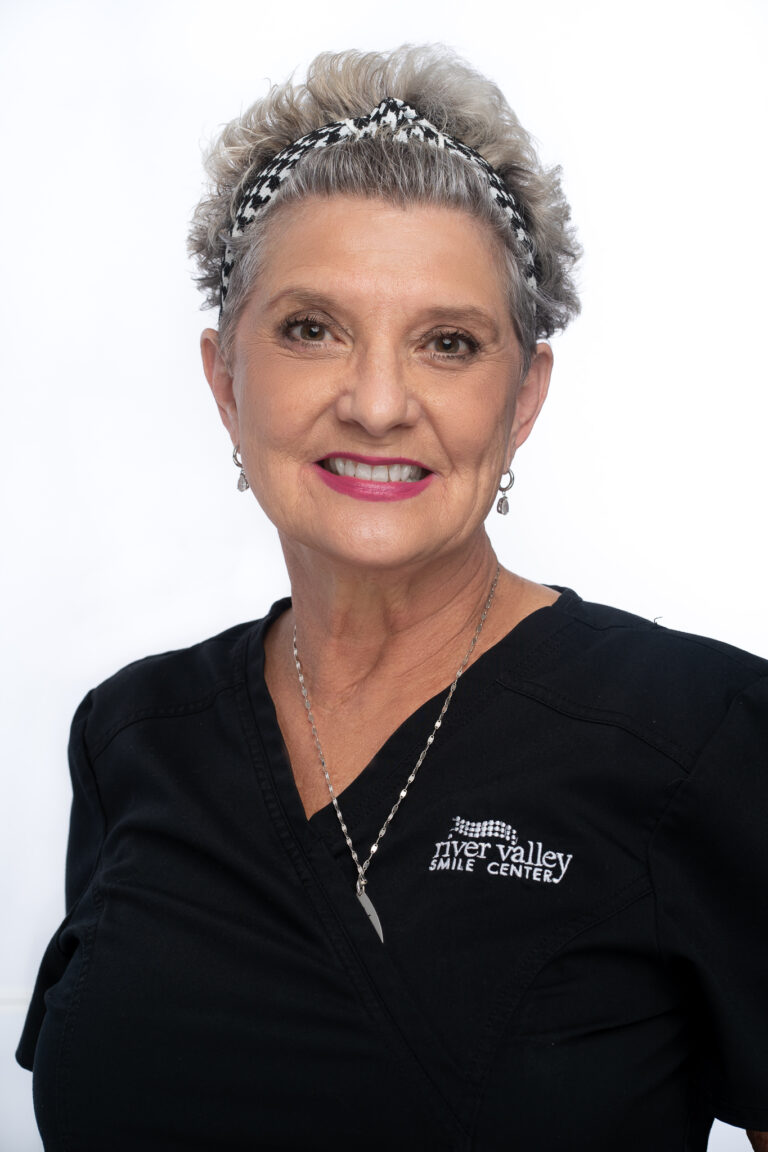 Wanda has been a Registered Dental Assistant with RVSC for three years and has worked in the dental field for 39 years. She has two grown children, Chris and Vickie, and four grandchildren, Maddie, Hunter, Rachel, and Leah. Her black cat, Rocky, is 14 years old. She enjoys singing, reading, and going for walks. When Lulu is not at CBC Fort Smith, she is spoiling the RVSC staff with her cooking and baked goodies.
Taylor Kannady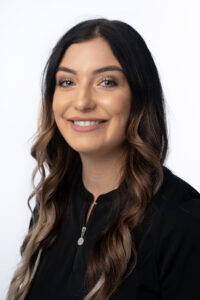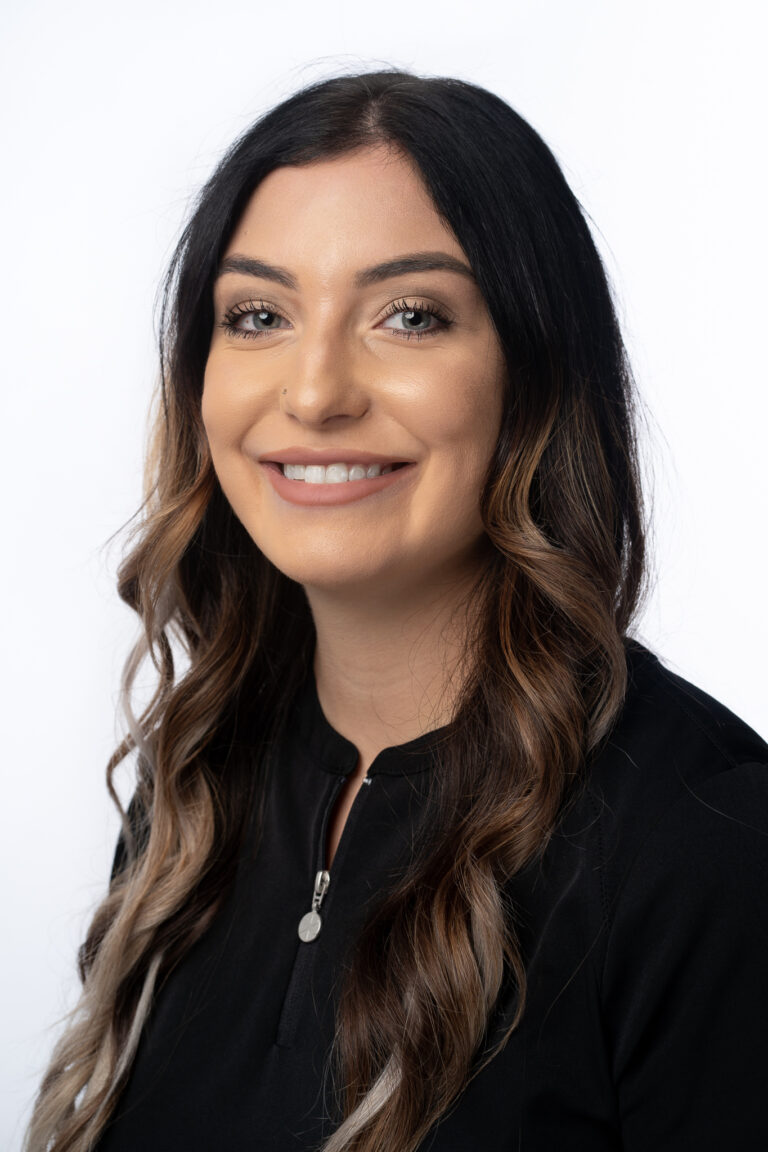 Taylor is a Hygiene Coordinator who started working at RVSC in June of 2021. She is originally from Southern California, but she currently lives in Greenwood, AR. Before working in the dental field, she worked at an insurance billing company for 5 years. Taylor has been married to her husband Dillan for 4 years, and they love attending car shows together. Her interests include working out, tri-state racing, concerts, and interior design. She enjoys chasing around her almost three-year-old son, as well as her shih-poo and dalmatian. In addition, she is expecting a baby boy in January 2022.
Debi Sloan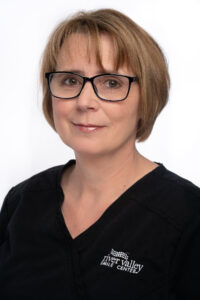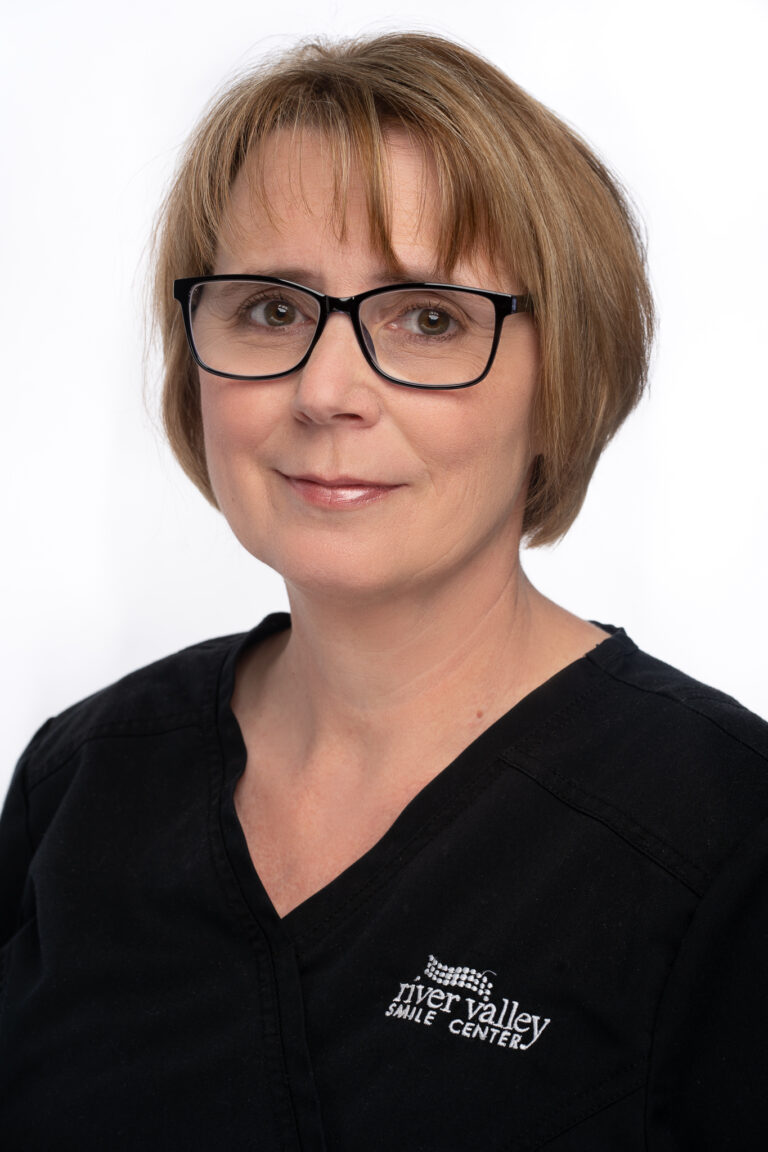 Debi started in the dental field over 20 years ago when she first became a Registered Dental Assistant.  She knew she loved helping people prior to that when she became a first responder in her hometown in Oklahoma. That is also why she is currently a certified CPR instructor with American Red Cross. Debi graduated from EOSC with an Associate's degree in Computer Science. While in Oklahoma, she met and married her amazing husband Brian and they have enjoyed many ventures over the last 23 years. They have one beautiful daughter.  Living by Bible principles and putting God and family first is very important to Debi.  In her free time, she enjoys being outside especially gardening, raising chickens, kayaking, hiking, and riding bikes.